Rock Hill Drywall Repair​
Drywall Repair in Rock Hill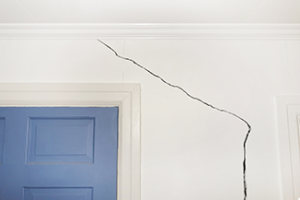 Drywall damage happens. Let's be honest. Whether you're moving a piece of furniture, or you have children, sometimes you need a professional to repair damage.
If you're a homeowner and you need to find a professional in Rock Hill, Fort Mill, Tega Cay, York, Indian Land, or Matthews for the job, you'll want to consider Rock Hill Drywall Repair Company. We are business that specializes in the repair of drywall and other forms of damaged plaster in the area. With so many contractors available to take on the task at hand, it can be hard to choose one who will do a good job, but if you are lucky enough to have your drywall work is done by someone who has the expertise and experience required, you'll enjoy the results. Sheetrock repair in Rock Hill, SC
Whether you're dealing with a hole in the wall, ceiling damage, or a cracked joint, we can help! Maybe you decided to DYI and repair a piece a drywall in your home, but are needing someone to finish the sheetrock for you. If that's you, we have you covered. 

Check out our current drywall repair event on Google.

You'll likely have a few choices when it comes to choosing the best contractor for the job; however, you should consider what you'd like the end result to be before you choose. For example, you may want to have all of your drywall repaired, or just a certain area of your wall repaired, or perhaps you just want to have areas repaired that need it. If you need everything to be fixed, then you may want to choose a company that works specifically for this purpose.
If you're like most people, then you've probably at one point or another experienced the unsightly appearance of drywall that has been damaged, but just how does this damage get done? What is involved in the process of drywall restoration? How can you ensure that it's completely repaired, and that the cost isn't going to be much higher than you'd have to pay for a brand new drywall? The first step to preventing any further damage from being done is ensuring that the surface of your drywall is as clean and smooth as possible. This means using a vacuum cleaner that is powerful enough to effectively remove all dirt and dust from the surface and ensuring that you wipe away any excess water.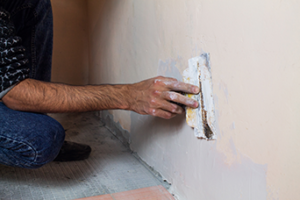 After the surface has been cleaned and ready to go, the next step to drywall restoration is to determine what type of material your drywall is made of. If your drywall was made from wood, then you need to make sure that you carefully scrape the entire surface with an Emery board that's not abrasive. By scraping away the dirt and dust you will make sure that your drywall is free from any imperfections. If however your drywall was made from fiberboard, then you should try to sand the area thoroughly to make sure that you remove as many dust particles as possible. You can use a small brush to do this, although if you don't have access to one, then you may wish to use an Emery board with some soap and water to help remove any remaining debris that has been left behind.
As you can see, there's no need to be concerned about the risk of damage being done by damage to your drywall. The key thing is to take action and ensure that it is completely repaired, no matter which material you're dealing with. Don't worry if it seems like your drywall repair will cost a bit more than you might have to, because repairing your drywall will probably be a lot less expensive than replacing it completely. If you want local drywall contractors, you've come to the right place!
Rock HIll Drywall Repair 2136 sumnmers gln Rock Hill, SC 29732 803-877-6671
Drywall Repair, Ceiling Repair, Popcorn Ceiling Removal, and interior painting. We do it all!